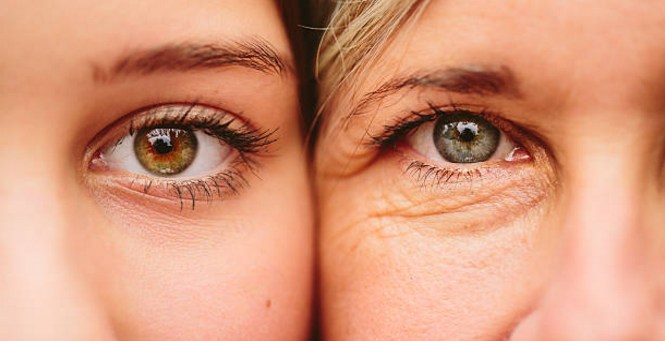 One of the most common signs of aging is changes in skin. The skin changes in appearance as a person begins aging. While graying of hair is an obvious sign of aging, wrinkles on the face is another.
As a person grows older, the skin become more fragile, produces less oil and losses it elasticity which leads to the formation of wrinkles and creases. Although wrinkles are a natural process that happens with age, there are some home remedies for wrinkles that can be used to minimize the appearance and in some cases, delay their formation. Here's a look at some of the home remedies for wrinkles.
Types of Wrinkles & How to Treat Them
Wrinkles under Eyes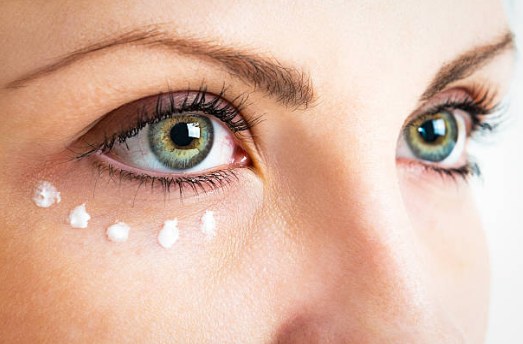 Wrinkles under eyes can ruin the beauty of your face and this is the reason women spend hours in the beauty parlour so they can minimize the appearance of the wrinkles. Over the years, women have been resorting to expensive wrinkle treatment methods and products, but little do they know that it is possible to treat wrinkles under eyes at home using some simple remedies.
The skin under the eyes are very sensitive and you must be extremely careful when using products around this area of the face. One of the best home remedies for treating eye wrinkles is applying pineapple juice. The juice of pineapple has bromelain that is an enzyme with astringent properties. It can soothe the skin around the eyes and diminish the appearance of eye wrinkles.
Neck Wrinkles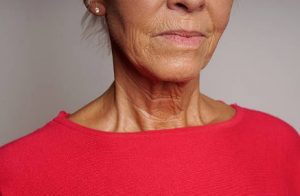 Wrinkles on the neck can be treated with a variety of face packs. But when curing neck wrinkles at home, there are few things that you can do. Keeping the skin around the neck area moisturized and hydrated at all times can reduce the appearance of wrinkles. To do this, you can use a light moisturizing cream and drink plenty of water. In fact, hydration is very important for maintain soft and supple skin.
Eating a balanced diet that contains lots of minerals and vitamins can also help you get rid of neck wrinkles naturally. When buying clothes, choose those which are made from natural fabric. Physical activity is also related to the quality and overall health of your skin.
Forehead Wrinkles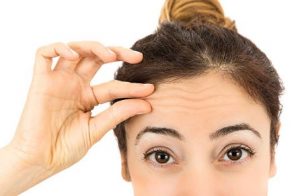 Wrinkles on forehead are a part of the aging process and they are more visible when compared to wrinkles on the rest of the face. Most people despair when they see wrinkles on forehead, but there are some home remedies that can be used in the effective treatment of wrinkles.
Bananas, papayas and pineapple are good for the skin and you can prepare facial mask by combining mashed fruit, curd and honey to treat wrinkles. You can use one fruit at a time and use the mask all over the face for soft and glowing skin. Applying olive oil on the forehead can have a deep moisturizing effect and reduce the visibility of fine lines.
Wrinkles around Mouth
A creative home remedy for treating wrinkles around mouth is applying papaya fruit topically. This fruit offers a lot of health benefits and since it contains an enzyme known as papain, it can help reduce wrinkles around mouth. Papaya can also be combined with equal parts of cooked oatmeal and applied on the face as a effective wrinkle treatment method.
Lip Wrinkles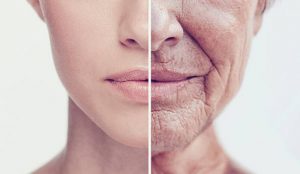 Soft lines that tend to appear around the lip area as a result of aging is known as lip wrinkles. People generally see lip wrinkles as unattractive and problematic and in an attempt to diminish their appearance, they often end up shelling out lots of money treatment products. But there are some home remedies that can be used to reduce their effect naturally.
You can ward off lip wrinkles with diet rich in omega-3 fatty acids and antioxidants. Including plenty of fruits and vegetables, fish and flaxseeds in your diet can be helpful for removing wrinkles around the lips. Light facial massage using coconut oil can help remove upper lip wrinkles. Exfoliation is also another technique for restoring the suppleness and softness of the lips.